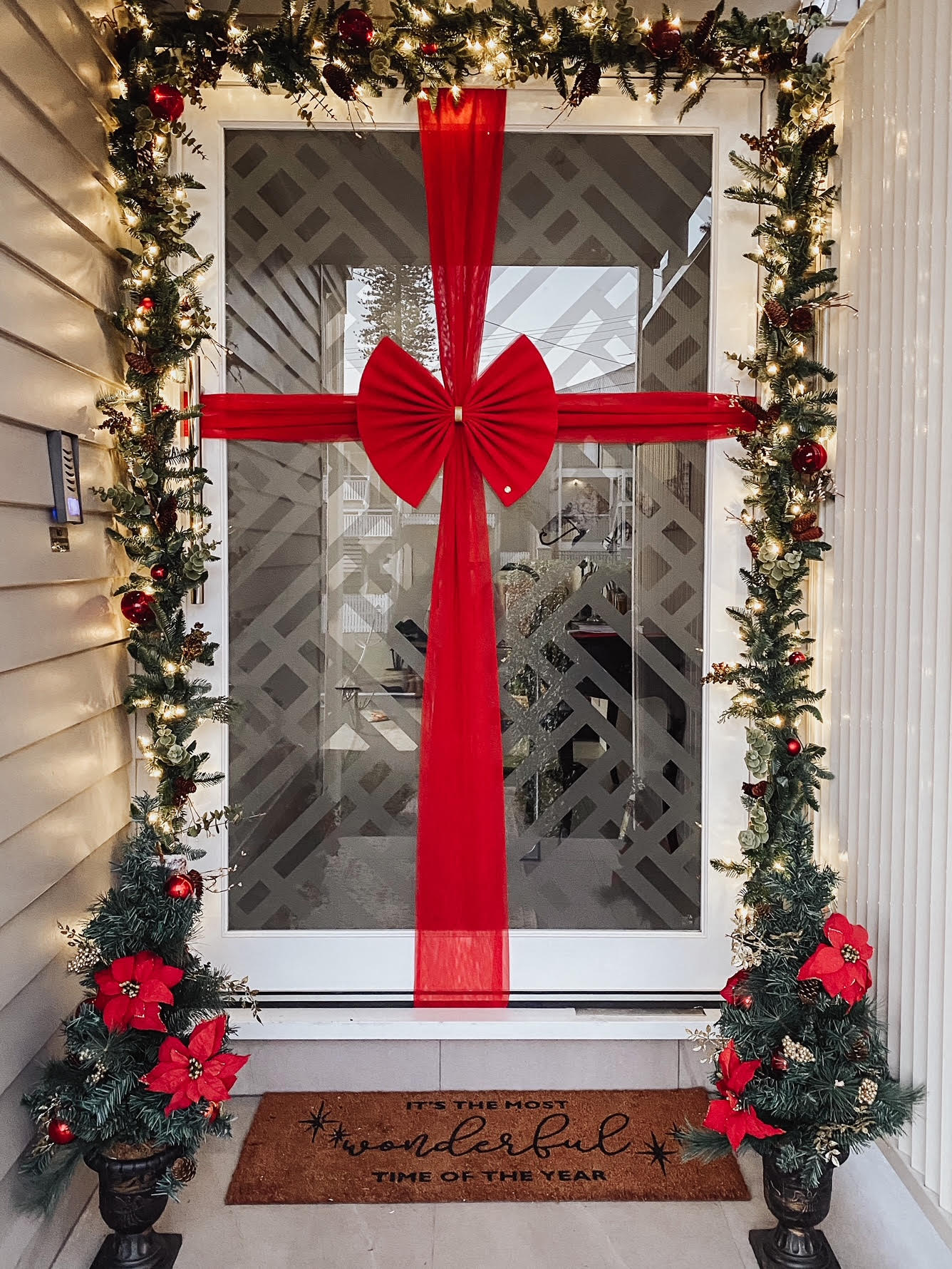 To the o the wonderful members of the OSBA!
My name is Sofia and I am a local resident that runs a small Christmas & Home Decor business.
As you may of heard, we are planning to take Christmas 2022 up a notch by encouraging Oxford Street store owners to put up a red bow to signify that we are embracing the Christmas spirit!
I would love to offer you all a "locals" 20% discount, and include the offer to come and install your bow if you'd like me to.
If you are keen to participate; it's as easy as 1, 2, 3!
🎄 1. Read the below FAQs
🎄 2. Select your delivery or installation date
🎄 3. Submit the below form & make your payment :)
Cheers!
Sofia
Please note that orders and payments need to be made by Oct 1st 2022 to confirm availability.
FAQs
Which bows can I select from?
It's important we are consistent with colour, so I am offering our "Simply Red Bow" for this occasion.
Can I select a different red bow?
Unfortunately, our other Red Bows are currently sold out and won't be back in stock until late November / Early December (at the earliest!) 
Are the bows reusable?
Yes, absolutely!  While this is just our third Christmas in business, we have customers using their bows for the third time this year!  We hope our Door Bows become a part of your Christmas decorating tradition!
Are the bows suitable for the outdoors?
Yes, absolutely! I have our fabric specially made to ensure it can withstand the Australian Summer heat & rain!
Will the bows work on all doors?
Our bows will work on most doors, however they will need to wrap around all four sides of your door, so not all doors are suitable.
The following doors won't work:
*Sliding Doors
*Doors wider than 143cm (while I will use extension straps to attach your bows to your unique size doors - I don't suggest using them on doors larger than 143 cm wide)
*Doors where we can't access all four sides (top, bottom, sides) to slide through the fabric and attach at the back of the door.
If you have any questions about your specific shop door please take a picture & send it to - info@doorbowco.com
Can I use this discount to buy a bow for my home or for my friends?

As small business owners yourselves, I'm sure you all understand the pressures of keeping your doors open (pun intended)!  I am offering this very big discount to the beautiful store owners of Oxford Street as a gesture of Christmas cheer, and in the hopes collectively we can spread Christmas spirit!  I would love it if you would direct your friends and families to buy from my website as valued customers.
Please don't hesitate to reach out to me with any further questions, and I really look forward to working with you all!