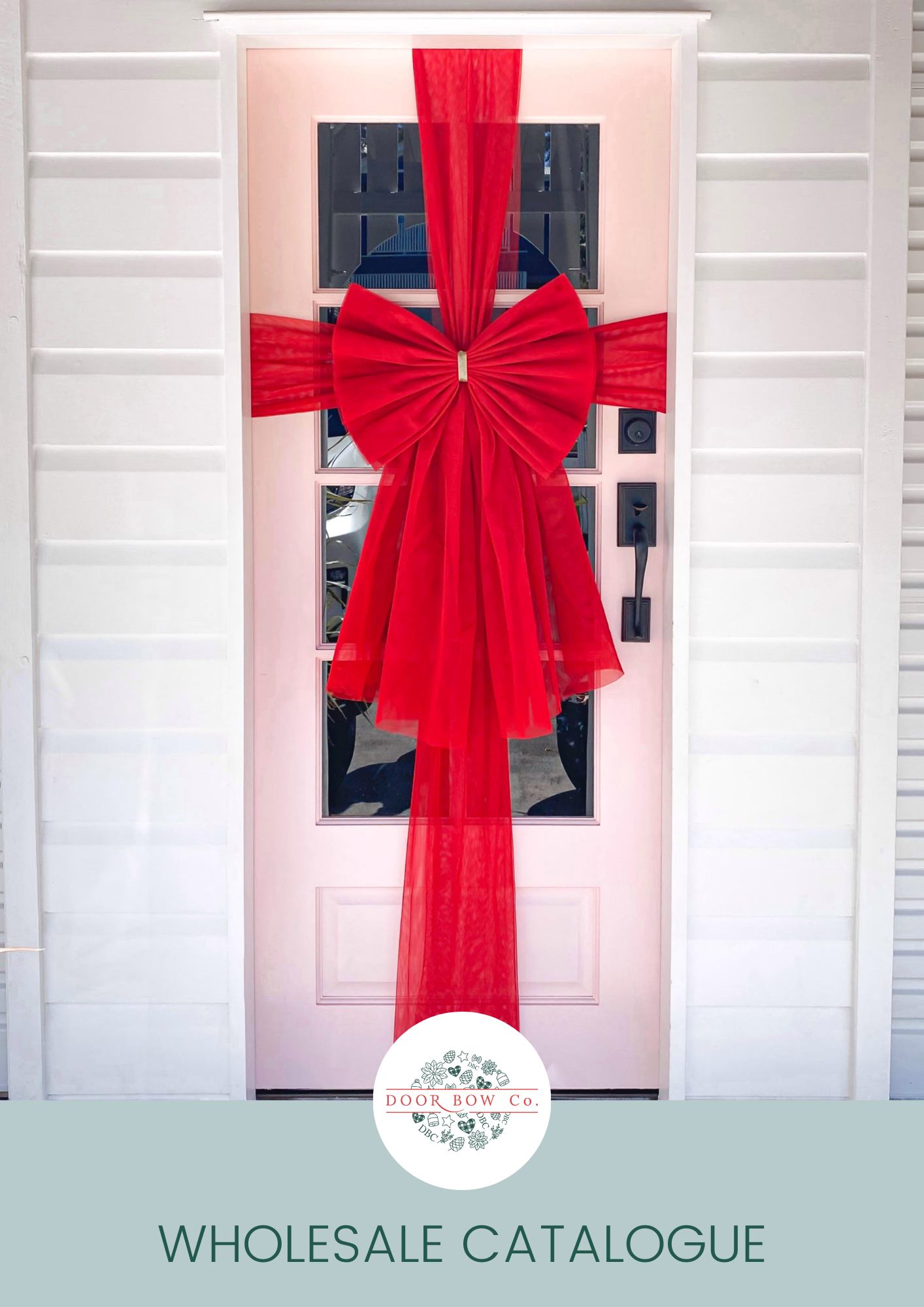 ABOUT DOOR BOW CO.
FUN, FESTIVE, LUXE
Door Bow Co. is Australia's first premium Occasion and Holiday Door Bow Store. We love helping your customers style a fun, festive and luxe home.

Are you looking for a unique & premium product to offer in your store? This is your opportunity to stock our bespoke & exclusive Door Bows & accessories for each holiday season as well as birthdays, weddings, baby showers and gender reveals!

Our bows make it effortless to decorate in style; with our picture perfect Door Bows it's cinch to create an instagram-able *magic moment* befitting any occasion! With our world first 'velcro' design, our Luxe Door Bows take only minutes to install and take down and don't cause any damage to doors (no hooks or tape needed!).

We are so excited to share our bows with you and your customers! Don't hestiate to reach out to info@doorbowco.com if you need more information!
x Sofia